Wherever the road takes you
you can count on us
We are Canada's Largest
RV Dealer Network
With over 90 dealers ready to assist you
Heading South?
Our Alliance Partner,
The Route 66 RV Network is
there to offer a helping hand
WHEN YOU BUY YOUR RV FROM AN RV CARE DEALER
RECEIVE A 10% DISCOUNT
ON YOUR NIGHTS STAY
AT ALL KOA CAMPGROUNDS
The RV CARE philosophy can be summed up in one word: CENTRICITY.
We group together the inclusion of the RV community with our Dealer Associates and our Premier Partners to provide as much quality and relevant information about the RV lifestyle for the benefit of all. As you embark on your RV journey, be it your maiden voyage or your hundredth, hit the road confident and excited in your newfound knowledge for the long and winding and wondrous road ahead.
Discover
RV CARE
And Uncover Our Why
Featured
RV CARE
Programs and Services
Shop RV Care is our National Dealer Network's trusted online store
Where our Canadian RVing community come for their essential RV parts & accessory purchases. Alternatively, one of our 90+ RV Care dealers, across Canada, are ready to assist you with a wide selection of RVing essentials and their expert advice!
We travel with you, to your local camPground or across North America
RVs are not serviced like your car, meaning RVers take a chance if they show up at any RV dealership and expect similar expedient service. The unfortunate, "unwritten" RV industry rule is; if a unit requires repairs while traveling, the owner should return to the original purchasing dealership for servicing, and that, when traveling, IS USUALLY A BIG PROBLEM! NOT WITH RV CARE!
 RV CARE advantages delivered in 1 minute
Our North American Network of 200+ dealerships Will Recognize You As Our Network Customer and prioritize your urgent travel repairs to get you up and on your way. Pretty important when family vacation time is planned around traveling and seeing what the great outdoors has to offer.
Whether you're an existing customer or considering to purchase a new RV, it's always a good idea to explore and know what's available. We encourage the learning process and invite you to visit our dealership or any other RV Care dealer member and DISCOVER, WHY and HOW our network can offer you much more! Many of the RV Care benefits come FREE with the purchase of a new or used RV.
24 years and counting, of servicing and building trust with our Canadian RVing Community is a good accomplishment, but our journey feels like it's just begun!
DISCOVER all the benefits included with the purchase of a new or used RV from an RV Care dealer. These benefits will outperform any non-RV Care dealers offering.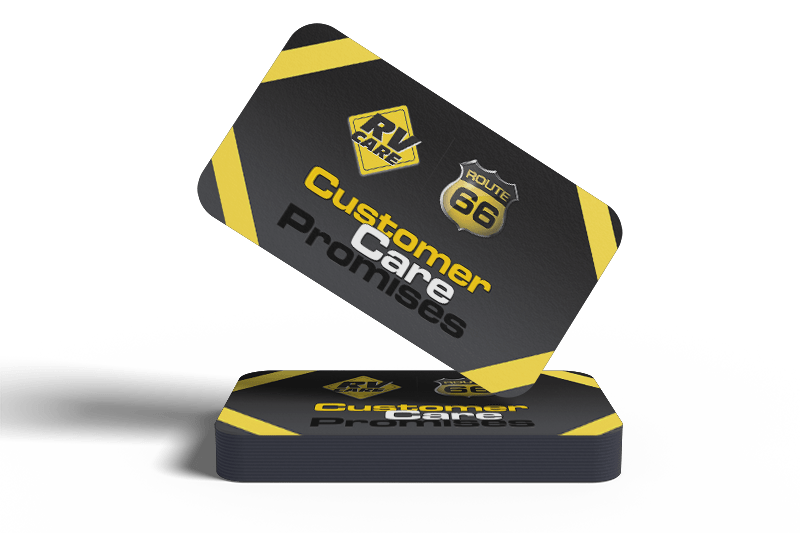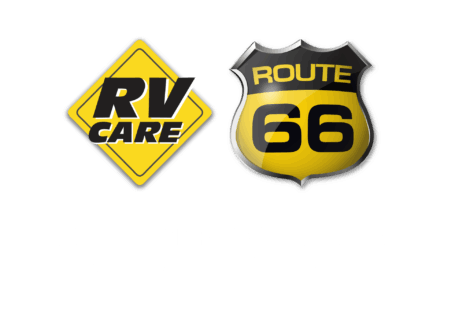 As you travel the highways and byways of North America
We are North America's largest RV Dealer network, with over 200 dealer locations, all with a Service First customer approach.  We've got you covered if you require urgent service as you travel the highways and byways of North America. Just present your Customer Care Promises card for validation, and then relax; you're in safe hands!
If you prefer to stay local, or are a season camper, no problem! Use your Customer Care Promises 10% discount on Parts and Accessories at any RV CARE | ROUTE 66 parts store. You'll get First Looks at our National Retail Event specials, and if you see something you like and buy, you can start collecting digital stamps with our RVC Loyalty Rewards program.
RV Care is proud to offer our exclusive proprietary brand of RV Traveler's Choice products and services to provide you with RV essentials at competitive pricing and backed by our network's national 30-day Money Back guarantee. All attractive benefits to consider when shopping for your first or next RV!

When you purchase a new or pre-owned RV from an RV Care dealer, you will automatically become part of our RV Care Community.
You'll receive your Customer Care Promises card, which details our PROMISES to you.
Plus, within a couple of weeks, after your RV purchase, you'll receive a WELCOME email from RV Care along with all the BENEFITS you receive as a new customer to our RV Care Community. THE EMAIL WILL BE YOUR CONFIRMATION THAT YOU ARE NOW REGISTERED IN OUR NORTH AMERICAN "CUSTOMER CARE PROMISES" PROGRAM.
*does not include service, special orders or products and/or services that are already on sale.
Whether a full time RVer, a seasoned traveling adventurer, a week-end warrior OR something in between, we believe there's always a thirst for more! So, here's more, enjoy!
Your shopping journey starts with selecting a product category, then you're off to the races. Our objective is to SIMPLIFY the process of buying all your RV essential parts and accessories, by shipping them directly to your home!
Submit your email to get helpful tips and useful
information from our partners.
The RV Care APP makes perfect sense!
When you're on the road and need to find some RV assistance, our app will help you navigate to the closest RV Care dealer in Canada or a Route 66 dealer in the USA. 
Looking for a nice spot to rest for the night? You can find all the Canadian KOA campgrounds as well.